By 
Sara Elg,
Research Technician for the MRC-University of Glasgow Centre for Virus Research.
Explorathon 2017 – 29th September 2017
The CVR researchers were out in force at the Riverside Museum of Transport in September, showcasing three activities: Build a Virus, Glovebox Biohazard Challenge & Zika Snakes and Ladders. With such a spread of activities and a team of seasoned outreach professionals we engaged easily with the wide-ranging public streaming through the stands. Over 3 hours an estimated 200 visitors docked at our various stations, with little children winning big in Zika Snakes and Ladders and creating some truly terrifying, but of course scientifically sound, viruses out of our colourful building blocks. 88 visitors of varying ages also bravely stepped up to help our resident scientists to sort mosquitoes and aliquot solutions in our timed Glovebox Biohazard Challenge, with the high score of the day settling at a cool 24 seconds.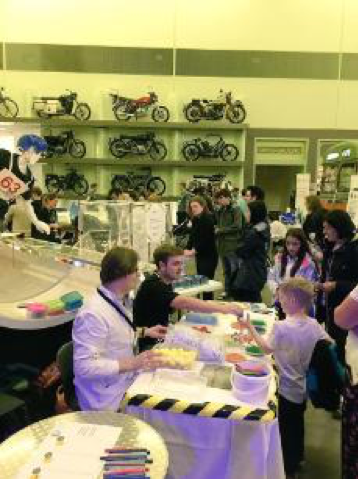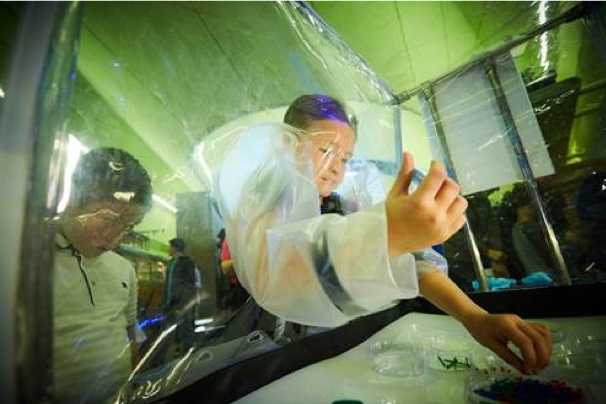 No family relations were permanently destroyed during this challenge – phew!